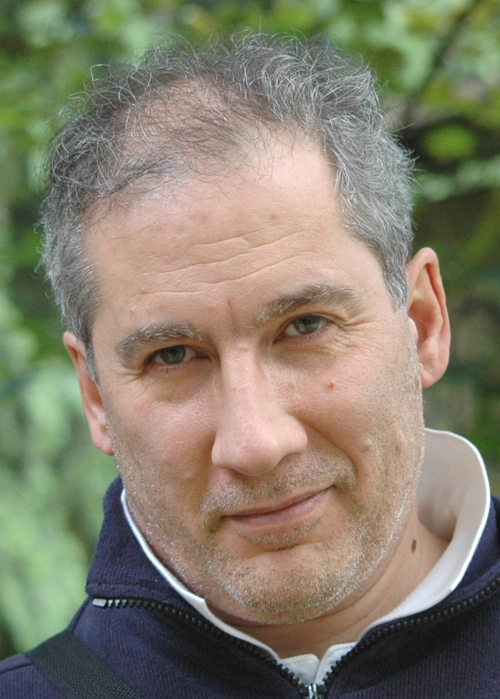 Tipologia
Professore Ordinario in Neuropsichiatria infantile, medico specialista in Neurologia e Neuropsichiatria infantile
---
Aree di competenza
Neurologia
, Neurogenetica, Neuropsichiatria infantile, Epilessia, Malformazioni cerebrali, Neurofisiologia clinica, Disturbi del movimento, Cefalee
---
Contatti
Telefono: 055 5662573 segreteria, dal lunedì al venerdì dalle 09:00 alle 16:45
E-mail:
Questo indirizzo email è protetto dagli spambots. È necessario abilitare JavaScript per vederlo.
Profilo
Renzo Guerrini è professore ordinario di Neuropsichiatria infantile presso l'Università degli Studi di Firenze ed è direttore del Centro di eccellenze di Neuroscienze dell'AOU Meyer e della Scuola di Specializzazione in Neuropsichiatria infantile.
Il suo ambito di ricerca si focalizza sulla neurofisiologia, la neurogenetica delle epilessie e le malformazioni della corteccia cerebrale. Nel 2003 ha ricevuto il premio "Ambassador of Epilepsy" dall'International League Against Epilepsy e nel 2012 il premio "Epilepsy Research Recognition Award for Clinical Science" dall'American Epilepsy Society.
E' stato Associate Editor della rivista scientifica Epilepsia (2006-2014) e membro dell'Editorial Board di varie riviste scientifiche come Neurology, Epilepsia, Epileptic Disorders, The Journal of Child Neurology, Seizure, Neuropediatrics, Epilepsies, BMC Medical Genetics. Ha partecipato o è stato coordinatore di Commissioni di Organisimi Internazionali quali World Health Organization, The International League Against Epilepsy, the European Medicines Agency, INSERM. E' autore di oltre 400 pubblicazioni su riviste scientifiche indicizzate e di 12 libri. Ha partecipato su invito come relatore a più di 400 congressi in tutto il mondo. Il suo H-Index è 72.
Dal 2013 coordina il progetto europeo "Development and Epilepsy - Strategies for Innovative Research to improve diagnosis, prevention and treatment in children with difficult to treat Epilepsy – DESIRE", nell'ambito del 7° programma quadro.
---